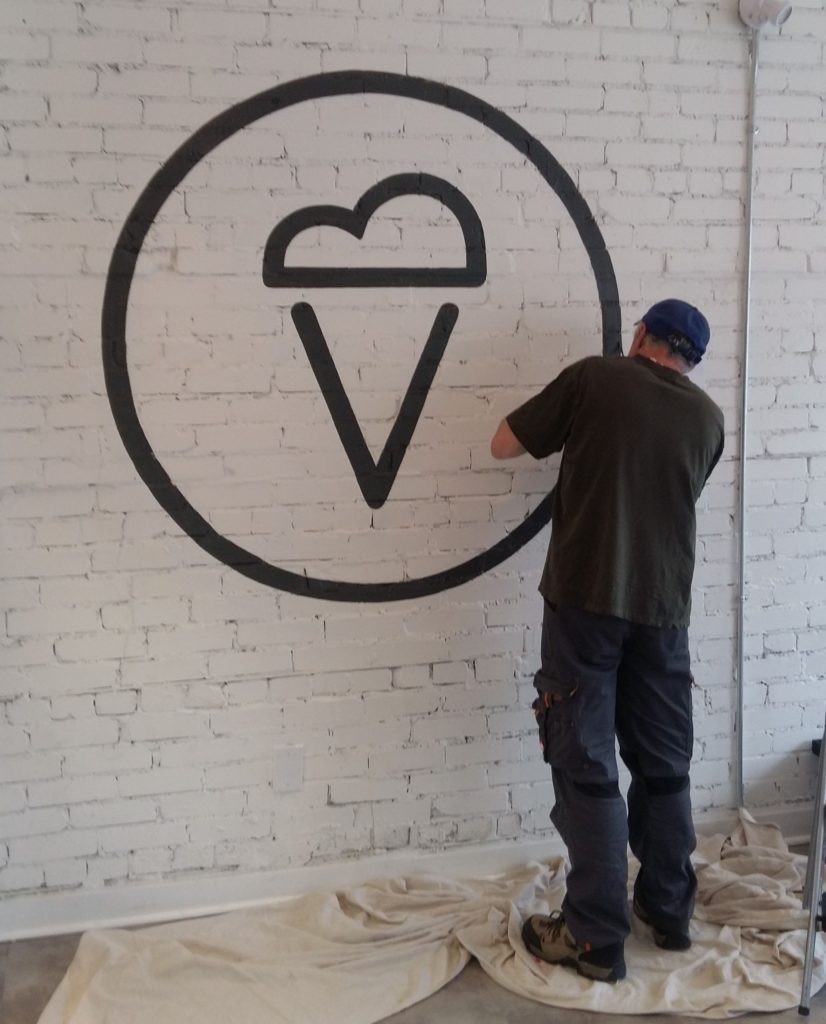 Our history,
Starting in the UK, The traditional sign painting company has a lifetime of experience in the unique art of sign painting.
With a vision of making eye-catching, stunning & timeless traditional signs.
For businesses & brands looking to stand out from the rest.
After thirty-five years building a successful business in the heart of London, we're doing the same in Canada, & breathing new life into a sleepy industry.
The art of sign painting, and how it can help your business.
Modern sign companies have been degrading Toronto's heritage over the last 30 years. Covering the city with tacky plastic, all whilst ignoring the amazing benefits of traditional Sign painting or gold leaf.
This might work for the dollar stores, but is this the image your business wants to portray?
The Traditional Sign Painting Company offers discerning businesses across the GTA, a quality, well-proven, and cost-effective alternative to vinyl and plastic.
Sign painting is a tried and trusted traditional method of sign making. A sign painter is an expert on lettering, layouts & design, and this comes from years of experience and training. Using their knowledge and skill, a sign painter can make truly unique and eye-catching signs, with little more than a drawing and a brush.
In recent times modern companies seem overlook these skills, which leads them to making poorer quality signs.
Pushing the boundaries of sign painting
By using modern technology to supplement the traditional skills of the sign painter; we are able to work through the limitations that lack of technology had in the past. This helps us constantly improve our work, whilst helping to ensure the survival of a much-admired trade.
Signwriters are no longer the leading players in the sign industry, but our skills are increasingly in demand.
In recent years we have witnessed a significant revival as the world gradually shifts away from harmful and polluting plastics. And move to more sustainable and traditional practices like sign painting and gold leaf.
We offer the complete service, from local permits and design, to manufacturing and installation. Alternatively, we can paint your brand directly onto the front of your building, on the ceiling, the floor, or anywhere you want. With Sign painting the possibilities are endless.
For free friendly advice, or a no-obligation estimate, contact our tradesman. Discover what a quality sign can do for your business.
Going back in time – Gelber Bros. Ghost sign (Toronto)
Below is a selection of the work we have completed in 2020, including the renovation of one of Toronto's most famous signs. The Gelber Brothers ghost sign on Richmond Street West was re-painted in early November, in much the same way as it would have been done nearly a hundred years ago.
A constantly changing environment.
It's been a difficult year for most people around the world, and no one could have predicted the terrible events that have unfolded during the last 2 years. And the effect this has had on human life and businesses across our country.
Like many other businesses in the GTA, we have continued to provide a service to our customers whenever it has been possible, whilst strictly following federal and provincial guidelines. The continued safety of our customers and staff is our priority as we look forward to better times ahead.
How our hand painted signs are made.